May 14, 2014
New Mobile Version Now Live!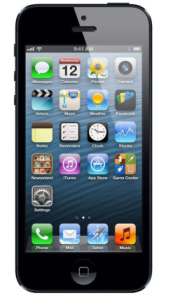 We are really excited to announce that from today, our new mobile friendly site is up and running!
Mobile users with smart phones and tablets will now automatically see the new version when accessing the site. There is still all the same great information, but it will load faster and be much simpler to view. The page layout will automatically resize to fit your particular device making it much easier to read.
Things you might want to know:
1) Site Navigation: The navigation bar can now be found at the bottom of the page - you can skip straight to it by clicking on the "Site Navigation" icon at the top of your screen
2) Social Buttons: You can still share articles via facebook, twitter, pintrest and google plus, but for speed and simplicity, you won't be able to add comments to pages whilst on the mobile view. The social buttons such as facebook and twitter can be found at the top of the navigation section. To send us comments, use the "Contact Us" page instead.
3) Full Version: If you would prefer to view the original version, click on the "View Desktop Version" at the top of your screen
We've tried to make the transition as seamless as possible, but if you do have any problems, please let us know and we will get them sorted out asap.
So come and have a look at what we've done and enjoy the new mobile friendly foot-pain-explored site today.