---
Want To Beat Foot Pain?
Written By: Chloe Wilson - BSc(Hons) Physiotherapy
Reviewed By: FPE Medical Review Board

Foot pain is a common problem. The foot is made up of 26 bones, 33 joints and over 100 muscles, ligaments and tendons. Each year we take on average half a million steps, so it's no wonder that things go wrong.
The good news is that most cases of foot pain will settle with simple treatment at home. But where should you start? 
---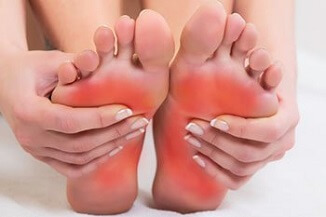 Diagnosis By Pain Location 
e.g. top of foot, heel, arches
---
---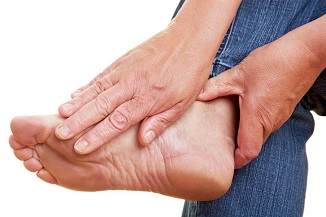 Common Foot Symptoms
e.g. burning pain, swelling, numbness
---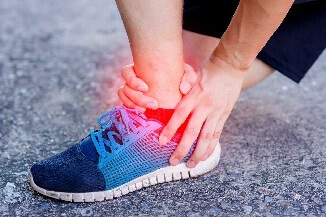 Conditions & Injuries
e.g. sprains, tendonitis, bone spurs
---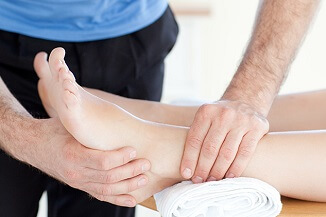 Best Ways To Reduce Foot Pain
e.g. PRICE, orthotics, injections
---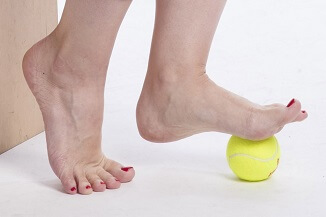 Foot, Ankle & Calf Exercises
e.g. stretches, strengthening, balance
---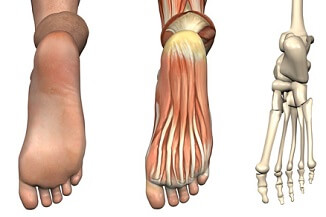 Foot & Ankle Structures
e.g. bones, muscles, ligaments
---
Take Back Control
I have helped countless people beat foot and ankle pain, having worked as a physiotherapist (PT) for over 10 years. The key is to understand what is wrong, why it is causing pain, how to treat it and how to stop it from coming back. 
Each section on foot-pain-explored contains in-depth information on each topic and will guide you through the different aspects of foot and ankle pain. If you can't find what you are looking for, have a look at our sitemap.

When Is Foot Pain Serious?
Most cases of foot pain will settle down with simple treatment, but sometimes it's worth discussing things with your doctor.
See Your Regular Doctor If:
You have moderate foot pain
The pain is there all the time
Your foot symptoms have suddenly got worse
You have a high temperature with your foot pain
You notice that your lymph nodes are swollen e.g. in the neck or groin as this can be a sign of an infection
There is no improvement in your symptoms after a week
You have a medical condition that affects your circulation e.g. diabetes
Seek Urgent Medical Attention If:
You have severe foot pain
You heard a cracking or popping noise when you injured your foot
There is severe foot swelling and bruising
Your foot looks an awkward shape
You are unable to bear weight on your foot
You notice any changes in your bladder or bowel
You lose sensation in one or both feet
Please be aware that all the information on foot-pain-explored.com is intended for general education purposes only. 
Nothing that you read on this site should delay you from seeking professional medical advice or substitute any advice, diagnosis or treatment that you have been given or recommended by your health professional - please see our terms and conditions before proceeding.  
If your pain is further up the leg, visit our sister site on knee pain.
Thank you for visiting foot-pain-explored.com. If you have any questions, do get in touch via the contact form. 


Page Last Updated: 25/06/19
Next Review Due: 25/06/21