---
Yoga Toe & Toe Stretchers

Written By: Chloe Wilson BSc(Hons) Physiotherapy
Reviewed By: FPE Medical Review Board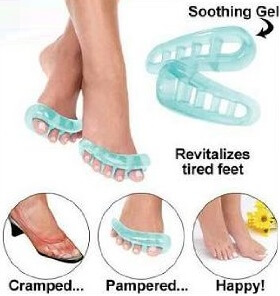 Toe stretchers such as the popular Yoga Toe are a simple, natural way to relieve foot pain. They spread, stretch and exercise your toes helping to prevent and treat a number of foot problems including Hammer Toe, Plantar Fasciitis and Bunions.
Whether you are on your feet all day, are a runner or simply love your high heels, yoga toe toe stretchers are great for sore, tired feet.  

There are a number of different toe stretcher products on the market ranging from gel/plastic spacers to comfy cotton toe spreader socks. People are often amazed how something so small can make sure a difference to their tired, aching feet.
Here we will look at how they work, what conditions they can help, how to put them on and we compare the different products out there so you can find the toe stretchers that are best for you. 
How Do Toe Stretchers Work?
Many foot problems are caused by tightening up of the muscles and ligaments in the foot.  This makes subtle changes to the position of the foot and how forces are transferred up the leg to the back.  It can affect your posture and how you walk and run. 
Toe stretchers sit between your toes, close to the webbing and help to stretch out the toe muscles and ligaments while improving the alignment of the feet.  They are worn whilst you are sitting or lying down relaxing rather than when you are up and about.  In time, they increase the flexibility and length in your toes which helps combat a whole range of foot problems.  They may be made from gel, like yoga toes, foam or even specially designed cotton spreader socks. 
A. Conventional Toe Stretchers
Conventional toe stretchers, like the Yoga Toe, are the most popular type of toe separators on the market. Made of gel, plastic or silicone, they slide in between your toes and sit above, between and below your toes. This helps to spread the toes apart and away from the ball of your feet. They are usually sold in pairs so you only need to buy one set. 
It used to be that Yoga Toes had the monopoly on toe stretchers, but in recent years, more manufacturers have started to make them and there are some really good, and often cheaper alternative brands.
We will start of by looking at the different options available from the Yoga Toes brand but will then go on to look at some of the other alternatives.

Yoga Toes are available in clear, purple, pink or blue, and three different sizes.  They are made of gel and can be heated up or frozen so you can benefit from heat or ice therapy at the same time as stretching your toes. 
The Yoga Toe is more expensive than other brands, but tends to receive better reviews.  People often say they have tried cheaper versions first but then switched to Yoga Toe toe stretchers as they find they provide a much stronger stretch, making them more effective. They are BPA and latex free.  They are available in three sizes, XS, S and M – most women will fit the small size, most men the medium size.  The original Yoga Toe gets an average user rating of 4.2/5.


The Yoga Toe Sport is a newer version made of silicone rather than gel. Available in black, blue, green and orange. 
These are a similar price to the original yoga toe version but receive slightly higher ratings with average reviews of 4.4/5. Available in small (fits most women) and medium (fits most men).


With a slight twist on the original Yoga Toe design, the yoga toe gems are partially open at the top making them easier to slip on. 
They are cheaper than the original Yoga Toes and receive slightly better reviews averaging 4.5/5. They also come with a lifetime replacement warranty.


There are a number of other different brands that sell toe stretchers similar to Yoga Toes.  They tend to be much cheaper, and although in the past they tended to not be as effective as the Yoga Toes brand, there are now a number of different brands that work equally well if not better for a fraction of the price.
Average user reviews are around 4.0-4.3/5

B. Toe Stretcher Socks
Another popular type of toe stretchers are stretcher socks.  As well as all the advantages of stretching your toes apart, they are extremely comfortable, keep your feet warm and they don't fall off!  Some people find they are more comfortable than the yoga toe style stretchers as they are less bulky and create less friction. 
Toe stretcher socks are also comfortable enough to sleep in and never fall off, however much you roll around, unlike the gel/plastic toe spacers.  They are considerably cheaper than the gel versions like yoga toes, but they won't provide as much of a stretch. 
The biggest downside is that they usually come in a creamy white colour so can get dirty quickly.  But, they wash well and you can always wear another loose sock over the top. 

Happy Feet socks get consistently good reviews averaging 4.8/5. Very comfy and good stretch. Sold in pairs
If you want a range of colours and sizes, these are the ones for you.  They come in white, teal, pink and rainbow and three different sizes.


There are a whole range of great budget options out there to choose from. They are typically made from soft, fluffy fabric so are super comfortable.  They come in a whole range of colors and are usually one size fits all.

Sold in pairs.  Average user reviews 4.3/5.

What Conditions Can They Help?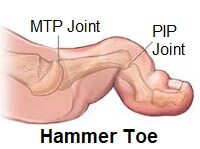 Toe stretchers, whether its the yoga toe or stretcher socks, help to improve circulation, straighten bent toes and realign joints.  They can be used for both the prevention and treatment of a number of different foot and toe problems such as: 
As well as varicose veins, toe stiffness, arthritis, overlapping toes and metatarsalgia.
Other benefits of using toe stretchers are that they relax, stretch and realign the toes, improve balance, circulation and posture, decrease foot pain, strengthen the toes and improve the overall appearance of the foot.

How To Wear Toe Stretchers

Toe stretchers like the yoga toe should be worn when you are resting – let your body relax while the toe stretchers do their work.  Sit or lie down while you wear them.  Start off wearing them for short periods, 10-15 minutes at a time and then gradually, over a few weeks, increase to at least an hour a day.
If you try and wear toe stretchers like the yoga toe for too long when you first start, you may get cramp in your feet and the toes may become uncomfortable from being overstretched. 
Simply slide your toes into the toe stretchers, starting with your big toe and working along. They should sit as close to the webbing as is comfortable.
Top tip, if they feel uncomfortable when you first wear them, start with the spacers sitting between the ends of your toes.  After a few days, slide the dividers half way down between your toes and then within a couple of weeks you should be able to slide them all the way down to the webbing.
What Else Can Help?

Toe stretchers like the Yoga Toe are a great way to help relieve foot and toe pain, but there are a number of other things that can help, such as exercises, footwear and shoe insoles.  Visit the Foot Pain Treatment section for a whole host of ideas. 
If you need help working out what is causing your foot pain and how to treat it, visit the Foot Pain Diagnosis section.

---
Related Articles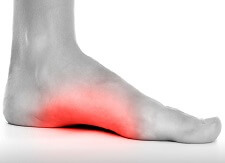 Foot Arch Pain
May 7, 2023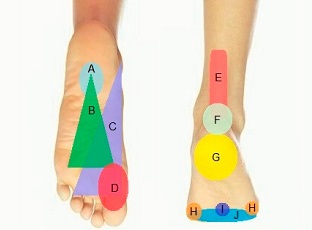 Diagnosis Chart
November 2, 2023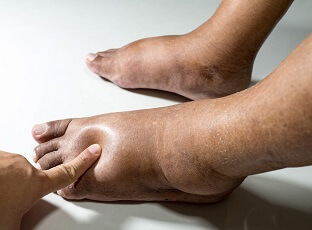 Swollen Feet
May 20, 2023
---
Page Last Updated: 11/03/23
Next Review Due: 11/03/25

*Prices correct as of October 2023. All prices are subject to change.  Please note we do not stock products directly and therefore have no control over price changes. See Advertising Policy for more information