---
Dr Ashley Miller 
MBChB FRCA FFICM
Written By: Chloe Wilson BSc(Hons) Physiotherapy
Reviewed By: FPE Medical Review Board

Dr Ashley Miller is a Consultant Intensivist (Intensive Care Medicine and Anaesthesia) at Shrewsbury & Telford NHS Trust, UK, and a Fellow of Royal College of Anaesthetists.
Dr Miller is a national expert in Intensive Care Ultrasound. Ashley is an elected Intensive Care Society council member and co-chair of the Focused Ultrasound in Intensive Care (FUSIC) committee.
Dr Miller was the 1st person to become BSE accredited in Critical Care Echocardiography and has been a BSE committee member and examiner.
As a member of the Focused Ultrasound in Intensive Care (FUSIC) committee, Ashley has helped introduce a curriculum and accreditation pathway for lung, vascular and abdominal ultrasound for critical care doctors. He has also co-authored the GPICS guidelines for ultrasound.
Dr Miller organises ICS FUSIC courses and teaches on numerous other ultrasound courses around the country. He is a regular speaker at international conferences and an enthusiastic trainer.

Ashley has also published articles on lung ultrasound and national guidelines for the assessment of fluid responsiveness with echocardiography. He is co-editing a forthcoming textbook on critical care ultrasound and is the founder of icmteaching.com
Dr Ashley Miller is a member of the General Medical Council (UK equivalent of board certified) GMC membership number: 6027334. We are delighted to welcome him to the Foot Pain Explored Medical Review Board.
Page Last Updated: 10/11/22
Next Review Due: 10/11/24

---
Related Articles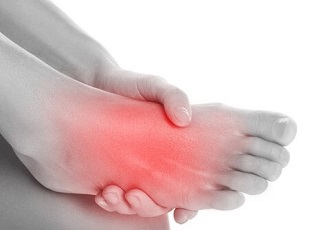 Pain On Top Of Foot
April 19, 2023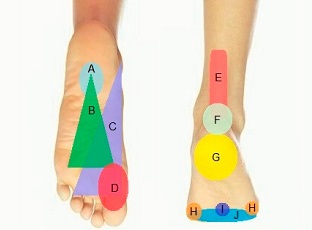 Diagnosis Chart
January 30, 2023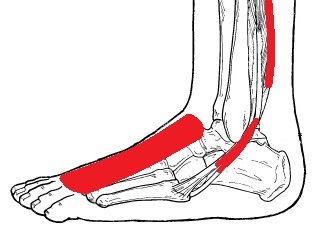 Foot Tendonitis
May 4, 2023
---